Who doesn't love a good birthday surprise (minus people who don't like surprises of course)? It's nice to know your friends and/or family think about you and your special day. Some people may even fall victim to expecting a birthday surprise and never receiving one. Don't let that happen to your friends.

Now we all know the number one way to surprise a person on their birthday is with a cake at midnight. If you've already done this trick one or two times however, you need to move on. Don't worry, this doesn't necessarily mean you have to do something extravagant. We've got a few birthday surprise ideas to share with you that anyone can achieve.

Surprise birthday ideas
Now time for some amazing surprise ideas waiting for you. From now you will explore some of the unique ideas for surprises that you might not have heard before. You will find from conventional to unconventional ideas with real life experiences. So lets dive into the list.
Group wishes video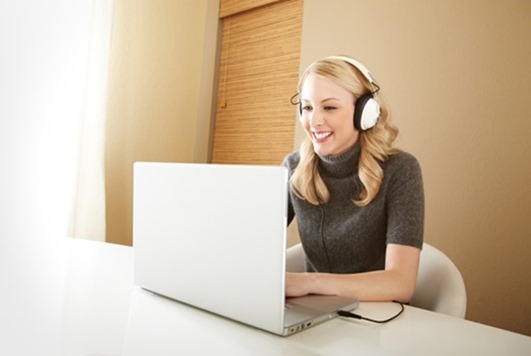 It is the perfect birthday surprise you can give to someone who is far away from your place. For example your friend stays in other state or country and you wont be able to visit to surprise for his/her birthday. In that case we have an awesome idea for you!
As you can judge from the title that it is going to be wishes of group of people. Yes, it is. Let suppose you want to surprise a friend who went to New york for higher studies.
What you will do is contact all his/her close friends, relatives and family members. You ask them to make a 15 to 30 second video giving their wishes. After you get all those videos, convert it into a mixed video with a single presentation all together. Imagine how surprised your friend will be to see all of them in a single video, wishing for his birthday. So the same way you can surprise anyone you want with this simple idea.
Newspaper ad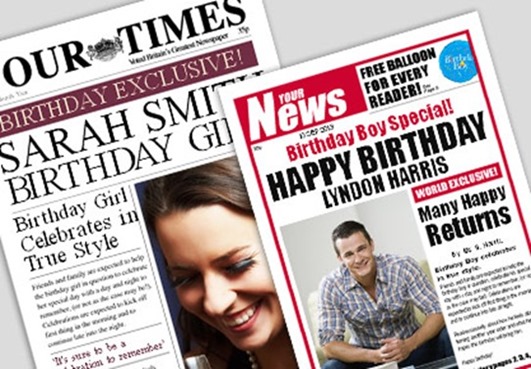 Have you seen some ad in a newspaper where you find people wishing birthday to someone. They are generally a small slot in the newspaper, but if you have seen those kind of ads then you know what I am going to say.
Yes you have guessed it right. Book a slot in any newspaper which that person reads daily. You can use that slot to show a nice ad for wishing him/her birthday. These ad space are not that costly and though worth for the surprise. Imagine one day you read newspaper on your birthday and suddenly you find your picture and the birthday wishes. How surprised you will be?
Social Page massive followers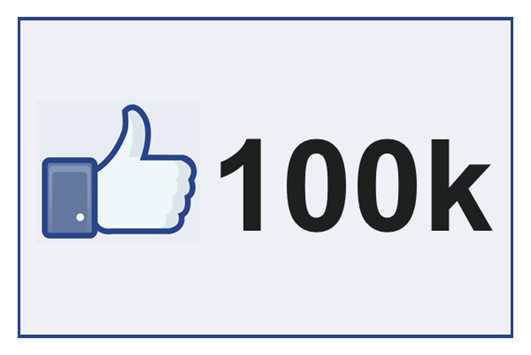 Now this one is something unique we found recently. Here is an example of a  mother giving a big surprise to her daughter for her birthday.
She made a Facebook page in name of her daughter. What she did after that was pretty an act of standing ovation. She went on sharing that page to people and with other pages and telling everybody that her daughter's birthday is coming in a month and she want to reach a big fan list for her just to surprise her. Those posts got viral and then on followers were flooding to that page.
She had reached a hug list of followers and thus on her birthday she showed to her daughter. Her daughter got surprised to see that page with huge list of followers wishing her birthday with amazing comments and pictures. Here is another similar birthday surprise story you would like to read.
Hidden Notes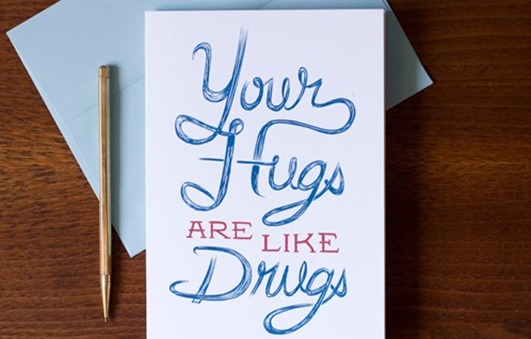 It is quite a fun and exciting surprise you can give anyone on birthday. Take view pieces of paper or may be some notes. In every note, write some message for the birthday. You can write wishes, funny messages, emotional touchy messages, write experiences, anything which can make that person day, exciting and special.
Now when you write all those message after that you have to hide those note in things that the person use or may be the place that person spend his most of the time. Like suppose a wife can hide a note in husband's office diary, A mom can hide the note in the launch box, etc.. Or may be some place like, working table, bathroom, near sofa, etc..
The twist is you are not hiding only one note instead you are hiding different notes on different place. Imagine the excitement it will give the birthday person for the whole day to explore different notes from diary, bag, pen, launch box, suit pocket, etc..
You can try this one with any of your beloved one. This will surprise them all day long.
Radio Broad casting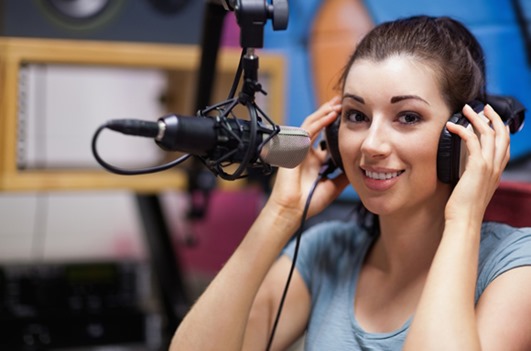 Have you thought broad casting a birthday wish on Radio? Think how your birthday person would have felt after listening to that. Not only he announced, after that the Jockey gave a call to that person and wished him on behalf of his girlfriend who have planned all of this. The same way you can also do something to give a big surprise to anyone.
Thread surprise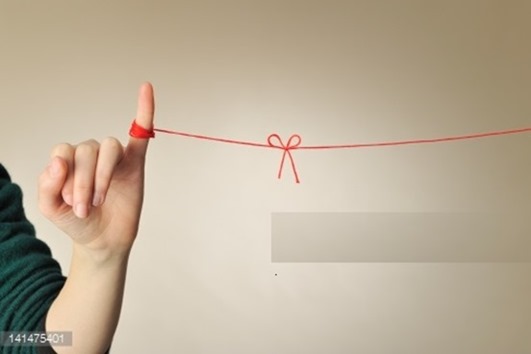 t suppose you want to surprise your dad. While he is sleeping at night in his room, you  manage to tie one end of the thread on his finger and other thread to the gift which you have to put somewhere hidden to some other room. You have to do it almost just before the time he usually wake up in the morning. Now when he will wake up, he will get surprised to see that thread tied on his finger. He will wake up and follow that thread to find out what it is. When he will reach the end of the thread he will be surprised to see his gifts.
You can do it for any one. A wife can do to her husband, vice versa, brother to sister, boyfriend to girlfriend, etc..
Hobby Gift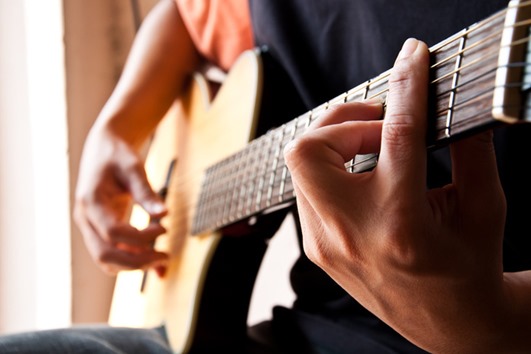 What can be a great surprise for them other than gifting a present that is related to their hobby. This is the best surprise you can give any one. You just need to find out what are their hobbies.
If your husband is always looking at the sky and dreaming of being a pilot, arrange ahead of time to schedule a flying lesson, get him in the car and take him there – part of the gift is getting it on the books and getting him there to do it!  This works with any hobby or interest.
Mail Surprise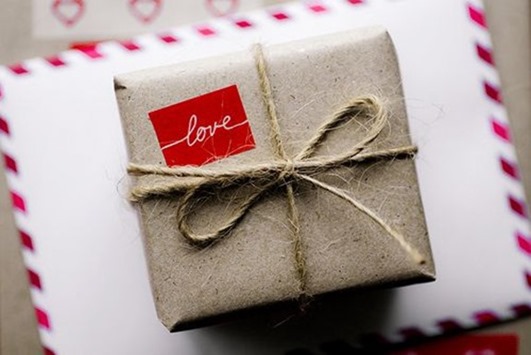 Have you mailed someone anytime in your life. No, No, not e-mailing. Like actually drafting a mail? Most you have not because it was old tradition. Why not revive it to make it more fun and exciting, What say?
Write a piece of note in a letter on greets and wishes for that person. You can decorate the letter and the envelop as well. You can put any small gift with it also, i.e ring, car key chain, watch etc..
Get it packed and courier it to that person, you can do it for your family member as well. But be aware to only let the birthday person receive the courier by letting other house member know. It is the cutest birthday surprise you can give anyone.
Surprise Video
You might be known to this idea of making a video of slide pictures. If you don't know about this then here is what you need to do.
Find out his/her pictures of each old memories, collect a bunch of pictures from his/her childhood till this birthday. Either you can collect only every birthday picture. That person could be your friend, family member or relative, you can find their pictures from the cellphone, their social accounts.
After you shortlist few perfect pictures, go to a personalized gift shop and convert it into a video. They will make it more presentable and dramatic to make it more special. You can do this by yourself with help of video making and editing software.
Favorite celebrity autograph sign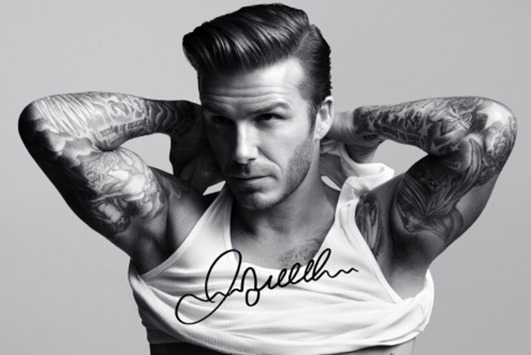 Do you know who is their favorite celebrity, any football player or Hollywood star? First imagine how you will feel if you get your favorite celebrity signature T-shirt, mug, etc..  So imagine the same way what it will be to someone who will receive the same thing.
You can gift them the same, their favorite celebrity signature thing. But question is how will you be able to do it. Time to time celebrity auction the things they have used with their signature. For example the very famous cricketer Sachin Tendulkar auctioned his autographed bat. So if you have got the money then go for it, you can't gift any better than this and this goes for a big surprise. You need to check out some ways to get any celebrity autograph.
Work Place surprise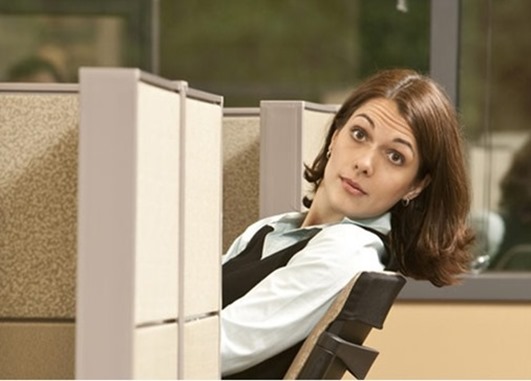 This is for people who are working in offices or even students who are studying in colleges. If you are finding birthday surprise ideas for someone who falls into this category, then you will love this idea.
Suppose you want to give surprise to your brother. What you will do is tell his colleagues secretly that its your brother's birthday.  Ask many of his colleagues to wish him birthday, one by one. Also tell them to not disclose that you have told them to wish. Imagine how surprised he will get to see people he hardly know turning up to him and wish him.
This way you can also do something like this. You can even also go a step further by giving everyone a note, all different with some messages on it and they can gift to that birthday person.
Unplanned road trip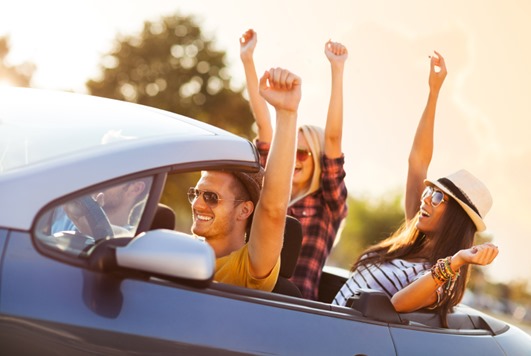 Confused from the title? Unplanned trip? How is it possible?
This idea is for youngies. So what you have to do in this. Hire a car or if you have that's great, Call few close common friends near the birthday person's place. After when all friends reach that place, then call the birthday person. Wish him/her and ask to come out. When the person comes out he/she will get surprised to see all his friends all together.
Now tell him and other friends that its unplanned road trip that even you have not decided yet. But the rule is that none has to say "No". They have to leave right away for this trip. Can you imagine how much excitement it will be to go for any destination which you have not planned.
Scrapbook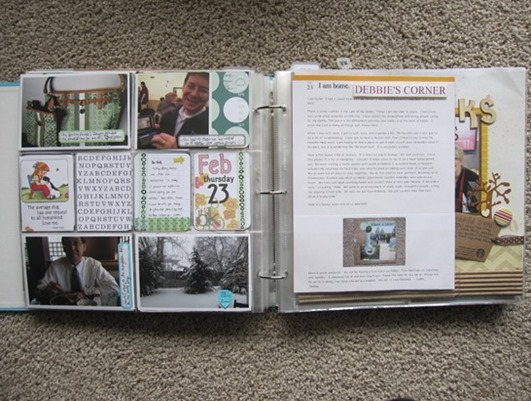 It's a conventional idea that you might have tried before. But if you haven't, then you can try this to surprise your beloved one by letting him/her to go down the memory lane.
You might know what scrapbook is. A scrapbook is like any other book where there is personalized pictures, notes, message, etc.. That means you make a book out of personal pictures and messages. You can do the same way I have told you earlier about the video or see this guide to make one.
Use all those memorable images of that person paste them in the book, write your own personal experiences about those moment. With each picture you can write a note or you can also do it separately. With this kind of gift anyone can get overwhelmed.
Door surprise
This idea is perfect for all those people who are looking out for some surprise birthday ideas for friends, lover, or someone who are residential to some other place far from yours.
What you have to do is buy a gift for that person, or just flowers. Wrap them the way you want and put that thing on the door with a letter. Let that person open the door by letting his/her other family member know about it. So when that person will open the door he/she will get surprised to see the gift when nobody is around. It is the cutest surprise you can give anyone.
Surprise party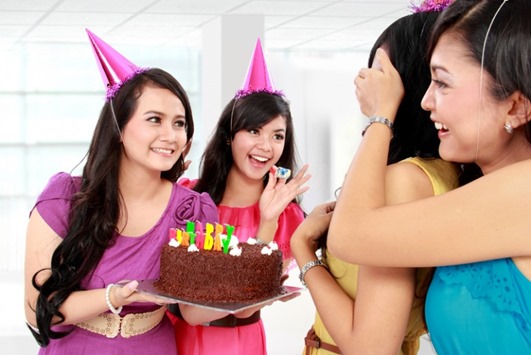 Plan out a surprise birthday party for that person, I am sure this one you can do it and know how. Call out his friends, family members, colleagues or relatives. Let them know that you are planning out a surprise party for him/her. You can even insist people who are least expected by the birthday person.
Unexpected visits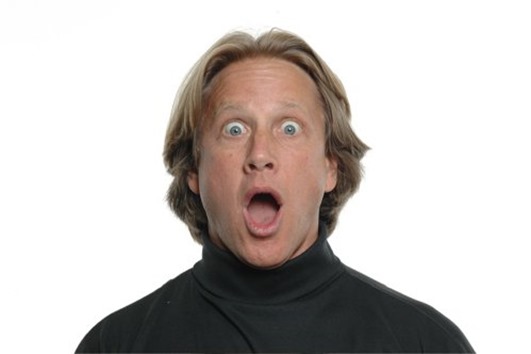 This idea is perfect for old parents, uncle-aunt, etc. or to anyone but depends. Like suppose you have been shifted to a new place and its been some years you have not met your friends as they are in different state or country. Now imagine all of a sudden few of your old friends turn up to wish you on your birthday without telling you. How surprised you will be.
The same way you can do to anyone to surprise. You can do for your dad for example, try to find out all his old friends who he have not met from ages. Contact them and try to convince them to visit. This way you can do for anyone.
Dream gift
Can you gift that person his/her dream thing. Admit it we all have something dream thing in our mind. Like one of my friend always keeps on saying that Blah Blah is a dream car for him whenever he see that car on the road.
So the person whom you are planning to surprise might also have some dream thing. Find it out and see if you can manage to buy that thing for that person. If possible then go for it else turn to the next idea, LOL.
Sketch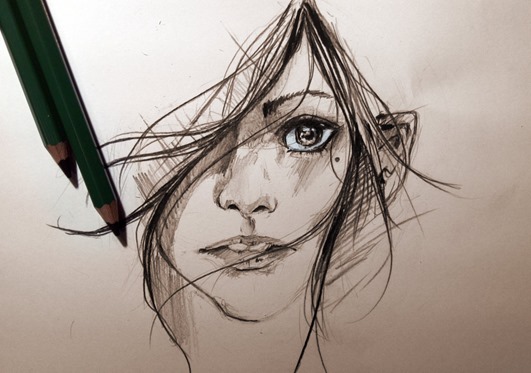 Surprise them with their sketch as a gift. For this you have to find out someone who can sketch for you either you can get it done from anyone you know or a painter who can sketch it. Find the best picture of that birthday person and get it sketched. I guess that person will be surprised to see him/her self been sketched. I myself is a sketcher and I have sketched my girlfriend picture as it is. Last to last year I have gifted her that sketch and she was shocked and surprised to see that sketch.
Cake decoration surprise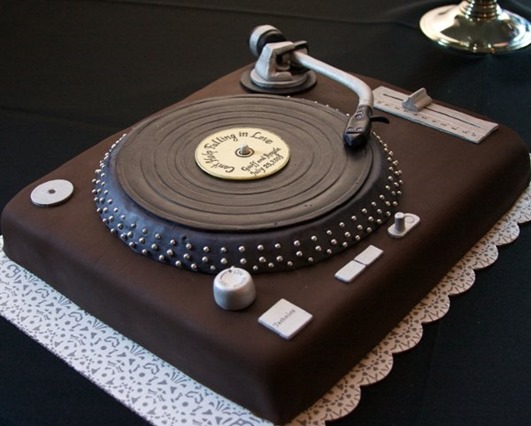 If you are planning a surprise birthday party for someone, then you should also surprise with the cake also. Do you know what is the most interesting thing about him/her or something he/she likes. If you know then you can use that to decorate the cake. For example, if that person is pure music lover then the cake print or decorations can be on the music notes, instruments or music celebrity. This idea is perfect for kids or youngies.
Favorite destination Tickets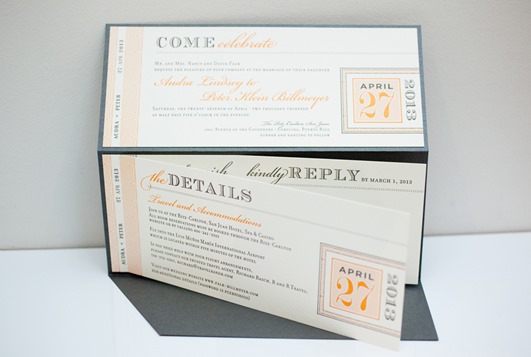 Why don't you gift that person flight tickets and hotel reservation of his/her favorite destination. This is the best surprise you can gift to anyone.  Not only it is a surprise it can be one of the best birthday gift as well.
So find out in a indirect way about his/her favorite destination. You can make use of social media as well to judge about which kind of places that person loves more
Number Shaped Envelope Surprise
Instead of buying one big gift, try buying your friend multiple small gifts that they have to open every hour. Base the starting time on how old they're turning. So for example, if they're turning 31, have the starting hour be 9:31 am.
DIY Slide
Nobody's too old for a slide. If you live in a house of stairs, lay cardboard over them to create one huge slide. This will definitely be a fun surprise for whoever's special day it is — kid or adult.
Car Surprise
Who doesn't love the good old car surprise? If they're someone who is on the go everyday, temporarily steal their keys to fill up their car with a bunch of birthday decor.
If you plan on throwing a surprise birthday party for your friend, try wrapping the front door with wrapping paper. This way, they'll be surprised right when they see the door and curious to see what's behind it!
Fill a room with balloons! This can be their bedroom, the bathroom, the living room, or every room in the house! Let them know that their birthday is a big deal.
Although it seems like a very simple gift, it will definitely surprise them. Would you expect balloons inside a big box? It's guaranteed to bring a smile to your friend's face. Maybe leave it at their work right before they clock in.
Be the first birthday surprise of the day by creating a curtain of balloons outside their bedroom door. Depending on whether your friend is a morning person or not, they'll greatly appreciate the surprise.